Although I lived in London a few years ago, it;s been a long time since I have lived in a house where I am expected to be the responsible grown-up. When I left London I moved back to my parents and when I left there, I moved to Birmingham and live in a house share for 18 months. Both of these were great because grown-up house decisions were not down to me, so someone else could sort out the hard stuff.
A few months ago I took the plunge and moved into a flat all by myself - which is all well and good, but now I am the responsible grown-up! Thankfully it's all worked out pretty well, but it is surprising the stuff you have to get your head around, when it's you that's in charge.
One of the things I was unsure was heating, the boiler and how all of that works. Thankfully, as much as I would like to think I am a responsible tenant; my dad visited a week or so after I moved in and he went around and checked it all for me.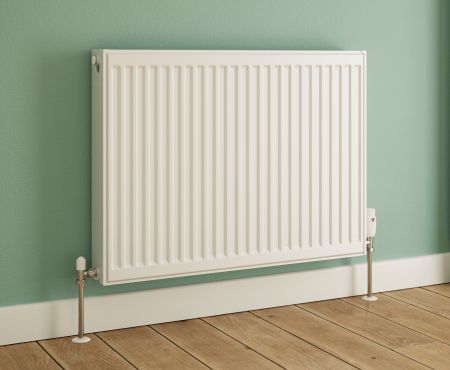 I moved in when the weather was nice so I didn't even give any thought to the heating etc but it was one of the first things he did was check the radiators. He switched them all to the highest setting and put the heating on for an hour - keen to check that they all worked efficiently so that I could use them without any hassle when the cold weather does arrive. I was actually really grateful of this, as it is definitely something I wouldn't have considered before.
I know what I am like and I would have left it until I needed them and then if one didn't work, I would have been left out in the cold, literally! He likes to proudly tell me that he has an app that can switch on (and off) his radiators when he is away from home. This means he never arrives home to a cold house, because he just puts the heating on about half an hour before he gets home - how clever is that? I'm not quite at that stage yet, but I know I'll be grateful for some working radiators in the coming months, because judging by the weather at the moment, winter is definitely coming!
Debz x
If you liked what you read & want to keep up to date with future posts... You can do so here: