I know I have mentioned moving home a couple of times, but I have finally done it! It was one of those things that I kept putting off, but I thought it was time to step out of my comfort zone and make it happen.
I moved over the weekend and I'm not going to lie, the actual move was a nightmare! A few things went wrong, as usually does with these things - BUT - I am in now and excited to get going. After speaking with a local top notch property refurbishment company I have a few basic pieces of furniture coming from Ikea tomorrow and then I am excited to get started with making it home.
Where To Live?
If like me, you just fancy a fresh start it can be hard to decide where you want to live! I knew it wanted to stay in Birmingham, so I did loads of local research, spoke to friends etc and got recommendations for areas to stay! Want to go further afield? Look up things like guides on moving to Cardiff or where is good to live in Manchester and you'll find a wealth of information online!
Making A House A Home
I have a few plans up my sleeve, but what I do know is that I want it to reflect me - I want lots of body positive art, quotes and pieces everywhere. I want to invest in more fat positive literature to have around my home and have it bright and colourful.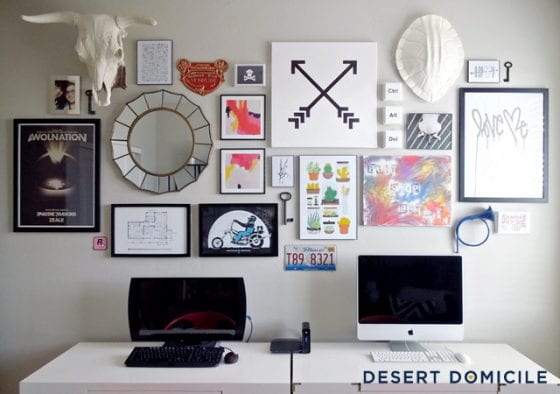 I love walls like this and I would love to create something similar. Photos, canvases, quotes and so much more. It'll all need to be done on a budget and it'll take time to do but I am really excited to get started and make things happen.
Practical Purchases
Of course, as much as a pretty home is great, there are essentials that you need to look into as well. For example, at the moment the living room and the bedroom both have curtains to the floor and I think I would like blinds. The good thing is that there are loads of made to measure blinds out there, which means that when I do get around to getting these - I know there will be something for me!
Of course, it will come as no surprise to most of you that not all of my home purchases have been sensible. In fact the first thing that I bought was this:
Yes. that is a GIANT piggy bank!
I know, I know there are far more sensible things I could/should be buying - but isn't he adorable?
What's the first thing you'd buy if you were moving home?

Debz x